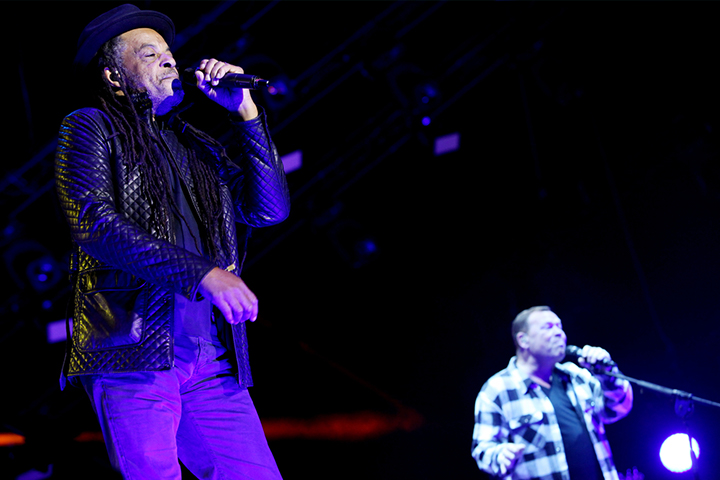 For you music lovers and enthusiasts looking to have a good time and meet others just like you, Saint Lucia Roots and Soul is the Festival to attend to carouse in your element. As a celebration of roots and soul music spanning from reggae to Afro-punk, R&B and conscious Hip-Hop, the Roots and Soul Festival brings together Saint Lucian, Caribbean and international artistes for a one of a kind experience in a one of a kind environment.
In its 3rd year, this three-day festival will take place from Friday, August 23rd to Sunday, August 25th, continuing the Saint Lucia Summer Festival which stretches from May through October. Hosting some of the biggest names in the genres, Friday's showcase, at the new indoor venue The Ramp on Rodney Bay, features Saint Lucia-born poet Curmiah Lisette and the musical stylings of singer-songwriter Naomie 'Ngozi' Grandison as well as Trinidad Rapso band 3canal and Asher 'Smallz' Small, the Hip-Hop, Rap and R&B singer.
The following two days of the festival will be held at the historic Pigeon Island National Landmark with Saturday's performances coming from Saint Lucia band, Skip Monday, the Nigerian, Afro-Soca musician, Inetimi Odon, more popularly known as Timaya, Jamaican Reggae artists Tarrus Riley and British singer-songwriter, Estelle and British pop artist, Leee John and his group Imagination. Day 3 presents Lucian-American singer Sherwinn 'Dupes' Brice, the award-winning Zamani, the '90s R&B sensation Ginuwine and platinum recording artist Mya and world-renowned band UB40 with Ali Campbell and Astro.
This festival offers, along with its performances, master classes and mingle sessions for artists, record labels and journalists and with this year's amazing, expanded lineup this gala is well worth the visit. Whether tourist or local, rent your Drive-A-Matic car today to get around to the festival venues and around the island safely and in comfort.
Feel free to share your photos with us as you travel around the island in your Drive-A-Matic car and comment on our Instagram and let us know how you're enjoying the festival! See you there!