While visiting Saint Lucia, there are a few places of interest and fun activities that everyone must visit and participate in. The most popular of these, of course, is visiting the Pitons.
If you're up for a slightly taxing but highly rewarding way of experiencing this majestic mountain pair, hiking may be the way to do it. For around $50 USD per person, you can explore this UNESCO World Heritage site and admire views you could only dream of and with your convenient car rental from Drive-A-Matic, you can visit at your leisure!
Here are a few tips for you if you choose to hike the breathtaking Pitons.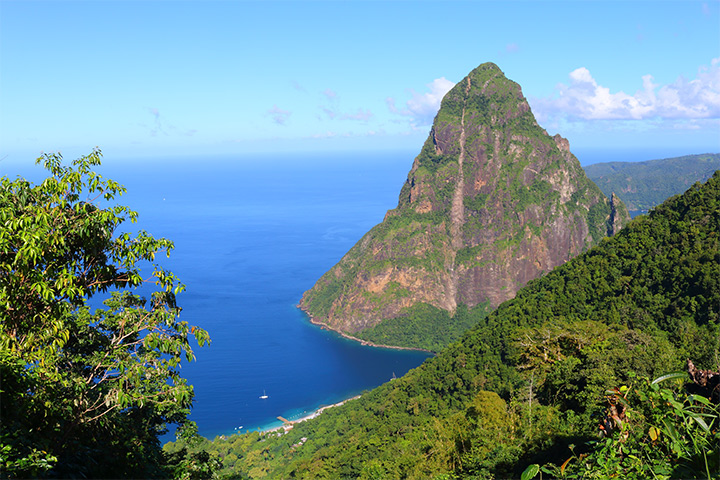 Bring tons of water
One and a half litres or more per person is recommended. If you forget to walk with your bottle however, don't worry. Vendors sell bottled water and other essentials at the beginning of the hike.
Wear comfortable trainers with good traction
After all it is a hike. While the trail is improved with rails, steps and a few benches to rest along the way, it becomes quite steep as you climb higher. Wearing comfortable trainers will help give your feet and by extension, your back and knees especially, the support they need. As you ascend, the chances of rain become more likely, the traction on your shoes will help to keep you balanced as you traverse over wet rocks.
Start early
The earliest tour begins at 7 am. Starting early will help you avoid hiking through the especially hot midday sun as it takes approximately four hours to hike up and down the mountain. Arriving early will also give you the option of staying at the top longer to explore.
Bring your camera
There are two viewpoints at the top of Gros Piton. The first looking inland, the second looking out to sea. Both are breathtakingly gorgeous and we guarantee you'll want to look back at those photos.
Pack sunscreen, a hat and sunglasses
Of course in the tropics it gets hot. Pack these items to protect your skin and eyes from the sun and pack a washcloth or towel to wipe away perspiration.
Bring a backpack
Not only will it help in transporting all the essentials we mentioned before, it won't put a strain on your back.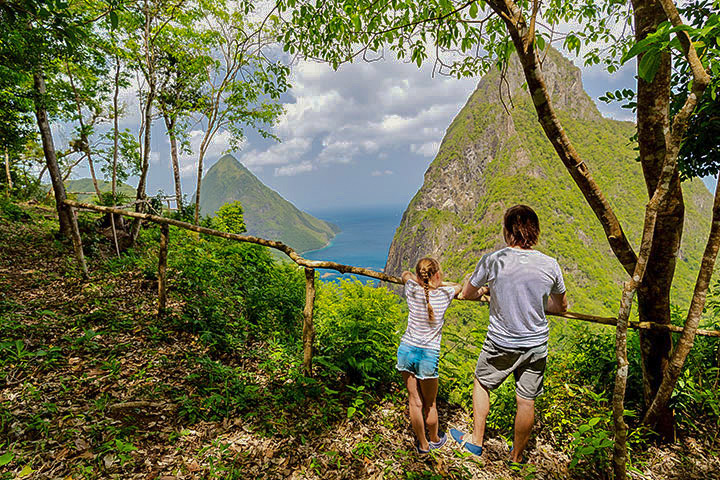 Gros Piton is located in the historic town of Soufriere, near the village of Fond Gens Libre. There is signage to direct you, however, do enquire about booking a GPS unit with your rental car when visiting Drive-A-Matic. This will greatly help in navigating through the island of St. Lucia and make travelling to Gros Pitons a much simpler drive.
Let Drive-A-Matic car rentals be your number one choice for friendly, professional staff and convenient, reliable and affordable car hire in St. Lucia, Barbados and Antigua!