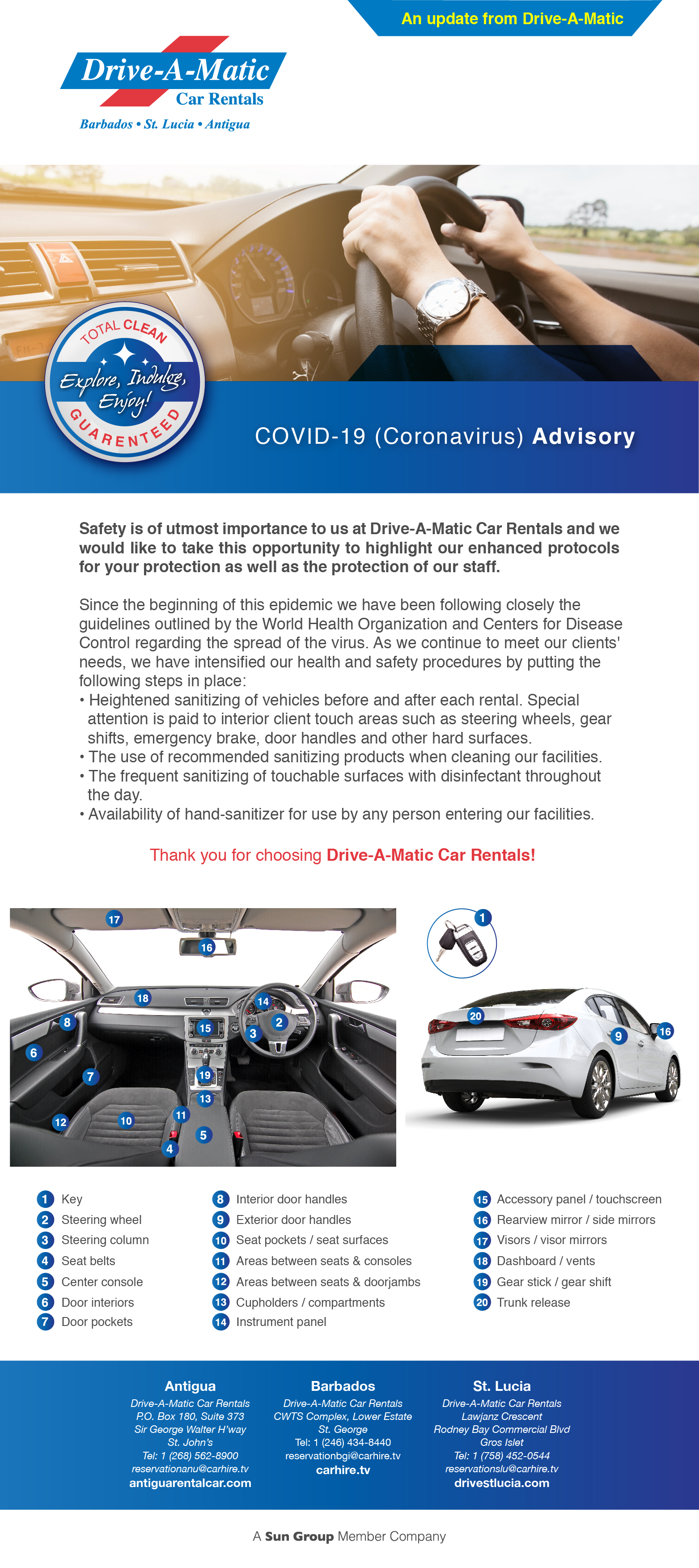 Changes or Cancellations
At the moment travel restrictions have not been issued for any of our locations, Barbados, St. Lucia or Antigua. We will however, waive any change or cancellation fee for all rate types for bookings with pick-up dates before December 15th, 2020.
Information regarding the coronavirus is available on the World Health Organization website and specific information for travellers can be found on Centers for Disease Control and Prevention (CDC) website.
We appreciate the trust you have placed in us and look forward to seeing you. Please contact us at if you need to make any changes to your booking.